Casa or talyer maintenance?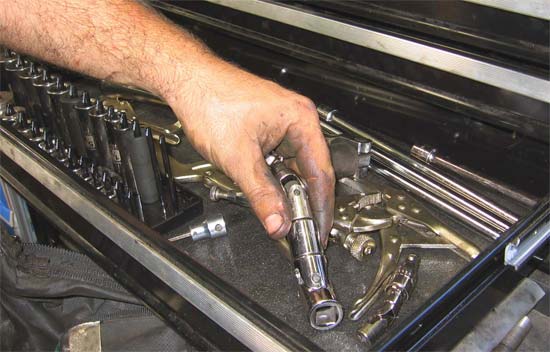 It's pretty interesting how the argument for and against casa maintenance can go. Some people swear by it even after the vehicle's (usually three-year) warranty has already lapsed. Some people go against it. Here's a summary of the most common arguments for and against casa maintenance.
For Casa Maintenance
Warranty protection. The biggest motivation for buying a car brand new is the "assurance" that you'd have worry-free driving for at least three years thanks to the warranty. Most dealers offer a standard three-year warranty on their vehicles. The biggest condition to keep the warranty is to have your car maintained by authorized service centers (casa) and that you strictly follow the mileage/monthly interval preventive maintenance schedule usually every 5,000 km or six months. Why gamble of worry-free driving by taking your car elsewhere?
Quality work. Another argument for casa maintenance is the quality of the work. Casas are supposed to have mechanics who are properly trained to handle your specific vehicle. And you won't be finding mechanics in their shorts and tsinelas fiddling with your precious car unlike with your friendly neighborhood talyer. Casa mechanics are required to wear overalls and shoes. The casa also has proper diagnostic tools like computers to properly connect with your cars various electronic systems and sensors to properly identify what's wrong with your vehicle. In addition, casas only use genuine parts which means that what's found in your car will be in the proper specification.
Quality service. There's a lounge with free coffee, TV, and wifi. Oh, bonus if they have cute customer service representatives to tend to your needs.
Against Casa Maintenance
Warranty is a myth. The clear argument against warranty is the fine print for most warranty agreements. While it became a fad in the US to offer bumper-to-bumper warranties, those don't seem to apply locally. Most warranties only protect the drivetrain (engine and transmission) for the full life of the warranty but most other parts (aircon, cooling…) else lapses sooner and everything else is consumable (lights, batteries, tires, gaskets, suspension bushings…)
Cost. One really good argument against casa maintenance is the cost. A typical oil tune up and oil change can cost double what you can pay a cheap talyer. Other reasons for jacked up costs would be use of geniune parts (there are plenty of quality replacement parts available especially for brands like Toyota, Mistubishi and Nissan). Casas also don't repair anything, they simply replace parts. I've heard stories of casas forcing customers to change whole systems even if it's just a screw or a gasket that's the problem.
Quality not an guarantee. How many horror stories have we heard about piss-poor casa work. In casas, they take your car into a "back room" where you won't be allowed to take a look at the work being done on your car (unless you fight your service advisor). In most other talyers, you can see and inspect the work being done.
Time. Oh sure, you can call a casa for service appointments but be prepared to lose hours if not days of your life without a car. Casas usually take a hell lot of time to do even routine maintenance. And those 1 billion-point inspections that they promise? Some centers don't do inspections at all. Four hours for an oil change? Talyers can do this in less than an hour.
Suggestions
Casa while under warranty. I'm a firm believer in warranties primarily because I've benefited from them several times already (says so much about the build quality of products these days). The problem with buying new here in the Philippines is that we do not have a lemon law. If, by any chance, you buy a dud, you might have to go through hell to have the dealership acknowledge your cars fault. It's easier to process it on warranty, but if you voided it, fat chance they'd even entertain you. So why not enjoy the protection of the warranty while it's still in effect?
Find the best casa. With the internet, you can always try and search recommendations and testimonials as to which dealership offers the best service. Some dealership services provide exceptional service compared to the rest. Join forums for car fans and your specific automakers and ask around. Some dealerships have the better service.
Try casa alternatives. These are the swankier talyers who have the proper tech and tools to rival the casas (or even put them to shame). Still, try to factor in costs as well. As they have better equipment and people, they may also charge a premium. They can also be a hit-or-miss thing so do your research.