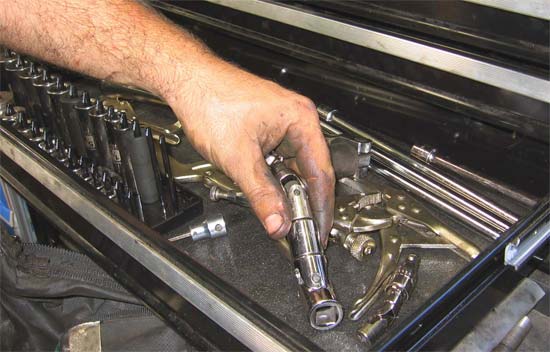 As drivers we probably all have our share of repair shop stories both the good and the bad. Whether we opt to bring our rides to the casa or to our suking talyer, I'm sure there's a thing or two that we like or dislike about the service.
One thing I like about casa maintenance is procedure, particularly how well-documented things are. In this case, let's talk about the checklist. Casas usually have this procedure where they inventory the condition of the interior and exterior of you car including whatever tools or items you leave inside it when you bring it in for servicing. They even include the gas tank levels and odometer reading so that you can be sure that they don't just siphon the gas or take the car our for a joy ride.
As for talyers, I have yet to encounter a talyer that does this. The good thing is, unlike many casas, you can actually see your car being serviced in talyers so all it takes to make sure that nothing gets lost or stolen is a watchful eye.
Regardless of these potential safeguards, the best thing to do would be these:
Take out all the valuables before bringing your car for servicing.
Get and review the checklist before leaving your vehicle. Casas even try to spot the tiniest of dings and scratches on your car. If it's with the talyer, watch over the car and if you have to leave it, create a checklist of your own.
Take note of all your issues with the car and discuss with the service adviser. Make sure you agree on all the potential repairs, parts to be replaced, and the estimate. If unclear, have them explain to you again.
Before leaving, have the service adviser explain and show all the work done to your car. They should also be giving you back the old parts that they replaced. It's your right even if they attempt to just usher you out.
Check that all the things in you car are in order – interior, exterior, and accessories. Be as meticulous as reviewing every item on the checklist.
Double check if all your documentation are complete (including your service booklets and warranty cards). Make sure you keep your service receipts. They are a good record of your service history.