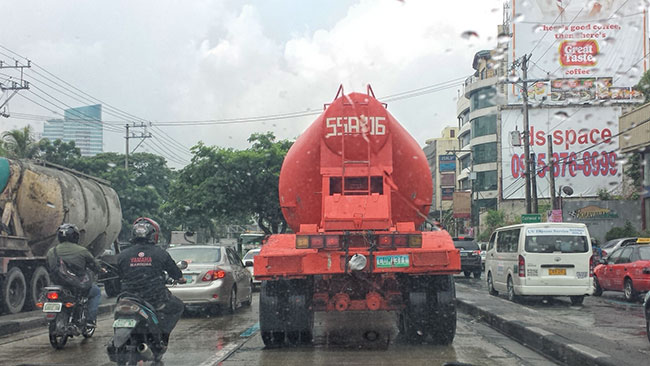 It's been years since the MMDA has been on and off and on again on this supposed no-contact apprehension policy. Well, it's on again now starting April 15.
Unlike before when this supposed no-contact policy was supposed to be done using hand-held cameras operated by MMDA officers on the ground, this time, the agency will be using high-definition CCTV cameras that they've installed all over the metro.
In the report by the PDI, violations that will be monitored include illegal parking, failure to keep intersections open, illegal use of bus lanes, reckless driving, and loading and unloading in restricted spots.
Violators will get a notice within 3 days of the violation and will be given 7 days to contest. No mention though on how . We assume that the notice will be sent to the registered car owners.
The program will be piloted along EDSA, C-5 and other major thoroughfares. A 15-man team will be monitoring the cameras based at MMDA's Orense office.
We anticipate a few problems though. One is the lack of context. Sometimes, CCTV angles may not show the full story of what has transpired. For example, will changing lanes be counted as swerving/reckless driving? We hope that the monitoring team is well-trained to evaluate this.
Two, is untransferred ownership of cars. We still have a second-hand car market and many subsequent owners don't readily change their registration (no thanks to the tedious process at the LTO). So if a car gets a violation, it might not reach the actual driver who got the violation.
Three, we're assuming that this is only for MMDA apprehension. Various cities would still be implementing their own apprehension policy. So we all still better beware and be stickler to driving discipline.