Mitsubishi Montero Sport tops SUV Q1 sales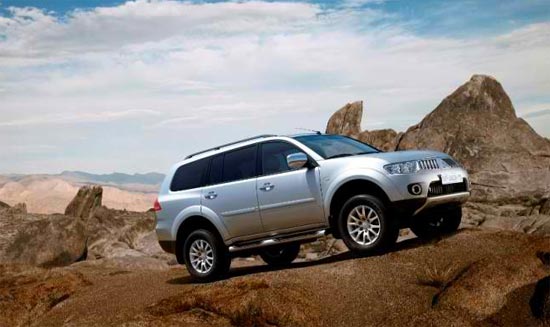 See my case against expensive SUVs that aren't really SUVs (like the Subaru Forester and American ones)? I believe that a decent mainstream Japanese-made SUV is cheaper and more practical to run and own than the more "luxurious" SUVs.
As I've said before, in a country where you have the Mitsubishi Montero, why bother with other SUV makes and models . If only for practicality's sake. This seems to be a continuing shared consensus based on sales figures – the Montero Sport topped SUV sales in the country for the first quarter.
Mitsubishi Philippines announced that they have sold 4,115 units for the first four months of 2011. The car was first sold back in 2008 and Mitsu has sold 25,832 units since. Those figures allowed the Montero to claim the title of best-selling SUV in 2009 and 2010.
The Montero Sport is one of the cheaper SUVs in the market with the base model sold for just 1,290,000 – that's in the same price range as the mid-range Hyundai Tucson, and the Montero's more of an SUV than a crossover so better value IMHO.
See the SRPs of the Montero Sport variants below:
Montero Sport 2.5 GLX 4×2 MT 1,290,000
Montero Sport 2.5 GLS-V 4×2 AT 1,408,000
Montero Sport 2.5 GLS 4×4 MT 1,505,000
Montero Sport 3.2 GLS SE 4×4 A/T 1,720,000
Montero Sport 2.5 GTV 4×4 AT 1,688,000
Source: Manila Bulletin