Mercedes-Benz SLS AMG Roadster revealed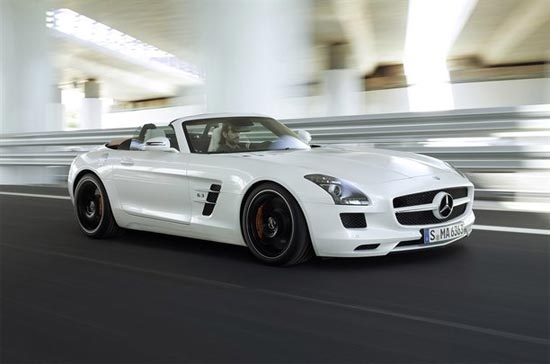 Check out the Mercedes-Benz SLS AMG Roadster – the soft-top version of the mean gullwinged SLS AMG coupe. The hardtop version's considered as one of the best sports cars money can buy these days so perhaps this can vie for the title of best roadster money can buy.
With this being a soft-top, the gullwing doors are shelved in favor of the more conventional frameless doors. And it promises to be a nifty conversion as efforts have been made to retain the lightweight structure even with the structural reinforcements that are required when you lop the top off a car.
The car is powered by the 6.2L V8 that dishes out 563 hp. And even with the added 40kg weight thanks to the reinforcements, the folding roof and hydraulic motors, the car can still go from 0-62 in just 3.8 seconds and almost blow by the supercar nirvana of 200 mph.
The SLS AMG Roadster will be launched at Frankfurt in September though European dealers are taking in orders come June.