F1: Vettel wins Spanish GP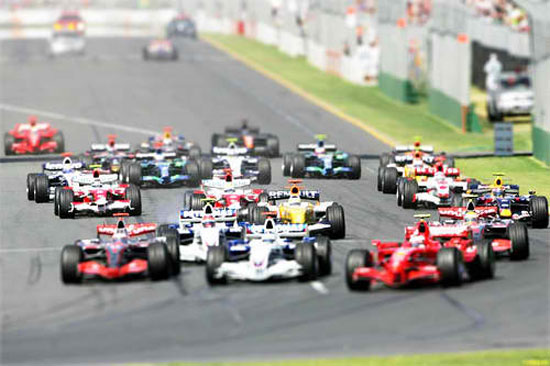 Sebastien Vettel is clearly showing that his win last season was no fluke. While perhaps every other team is sour graping and crediting Red Bull's success to the sheer speed of their cars, Vettel is proving that he's the new wonder boy.
His latest win in Barcelona in the 2011 Spanish Grand Prix just emphasizes his dominance, brilliantly holding off McLaren's (and former wonder boy) Lewis Hamilton for a great race.
Rounding up the podium is Hamilton's McLaren teammate Jenson Button who takes third. Red Bull's Mark Webber continues his strong performance clinching fourth while Ferrari's Fernando Alonso, fresh from signing a contract extension with Scuderia, finished fifth.
The win is Vettel's fourth in five races which propels him way up front in drivers' standings with 118 points. Running at second is Hamilton with 77.
Source: Formula 1
Image Credit: Oh-Barcelona