Chery looking to put up local plant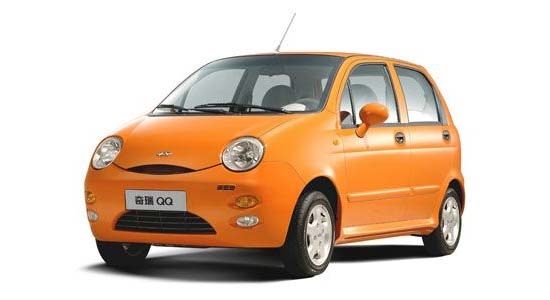 Let's face it. Everything is being made in China. Even your supposed to be "Made in the USA" item would probably now be tagged "Made in China." Shoes. Electronics. Toys. Milk. The whole shebang.
As for cars? It will only be a matter of time when the Chinese auto industry starts dominating the game. Manual labor's a-plenty and cheap over there. But hey, manual labor's plenty and cheap here too right? So why can't we get a slice.
Well, for starters, we do not have a legitimate automotive heritage. Sure, the jeepney's almost unique but that's derived from the US Army Jeep – a World War II technology – but aside from that, we got squat. Don't get me wrong. Plenty of gearheads, skilled mechanics, awesome tuners but as far as automotive engineering and design? We're lightyears behind.
But yes, going back to cheap and plentiful labor. So we got those. Probably why Chinese automaker Chery Automobile Company (yes, the one that builds the cheap and plastic Chery car) is looking into putting up an assembly plant here.
Bigwigs from the Chery visited the Board of Investments to signal their intent in building an assembly plant within our shores. Chery already established Chery Motors Philippines, Inc. as the company's official entity here. If things go as planned, Chery would have a plant here within five years.
There's cheap labor. There's a huge market of potential cheap car buyers. It's most likely going to be a winning move for Chery. Though that would simply mean that we'll most likely have the new "people's car" successor to the Kia Pride in for of the small Chery cars.
I'm still hoping for a true-brown Filipino automaker to emerge in the near future.
Source: Top Gear Philippines